For Expatriates and locals looking for the Best schools in The Gambia West Africa.
Fajara Club Golf Committee AGM held on 15th February 2017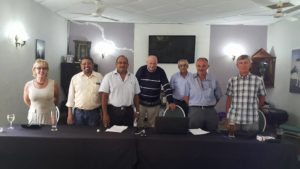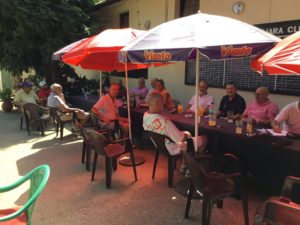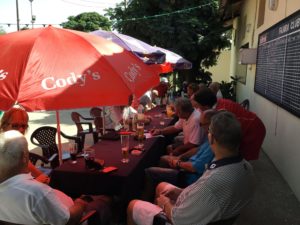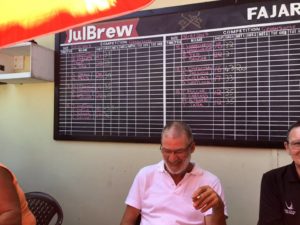 Banjul American Embassy School
logo.png
Location: Fajara
Website:   www.baes.gm
BAES was founded in 1984 by former staff of the American diplomatic mission. For children of between early childhood preschool kindergarten, elementary & middle school. The fee paying
Contact:
Banjul American Embassy School
P.O.BOX 2596 Serrekunda The Gambia
Email: baes@qanet.gm
Tel: (220) 449-5920 Fax: (220) 449-7181
Official Mail:
Banjul American Embassy School,
2070 Banjul Place, Dulles, VA 20189-2070
Ecole Francaise de Banjul
Location: Fajara
Website:    www.ecole-francaise-gambie
AEFE is a French language school for students age 2 to 16 years old.
All the main subjects plus English are taught.
Marina International School
Location: Bakau
Website:  www.mis.edu.gm
Started in the 1950s it has over 1,000 pupils starting from nursery (3 years) up to Form 7 level (16 years).
It is owned by the P.T.A which elects the board of governors. Fees are not as high as BAES.
Rainbow Early Development Centre
Location: Fajara
A daycare centre with nursery and primary levels.
Situated in a residential area of Fajara with an easy access road.
Contact:
Rainbow Early Development Centre
International School
Fajara M Section, Ksmd (Off Kairaba Avenue)
Banjul area
The Gambia, West Africa
Tel no: +220 7000459 or 9948256
Shiloh International School [SBEC]
Location: Bijilo
SBEC was began in 2001 as a private English & French school.
Teaching levels are daycare, foundation, junior and high school.
Contact:
Shiloh International School
Banjul area, Bijilo
Kanifing Municipal area, Ksmd
PMB 694, Serrekunda
The Gambia
Tel no: +220 4462754
Mobile:          9938487
Email: info@sbec.gm
Zenith Preparatory School
Location: Fajara
This international private schools in the Gambia has over 400 students located in a quiet residential district of Fajara.
The School covers nursery, primary up to six years.
Contact:


Zenith Preparatory School
Website:
Banjul area
Fajara Golf Course
Fajara M Section
P.O. Box 91, Banjul
The Gambia
Tel no: +220 4494233
7793386, 9780427
3393386
Fax:              4495319
Email: vclarke@qanet.gm
bunmi68@hotmail.com
One of the most popular web hosts, hosting websites and blogs since 2003. Officially Hosting and recommended by Fajara Club Gambia. PattO Web Hosting Atelier – TECHNICAL SUPPORT Contact us Live Support. Just got started and have a few questions? Free Website Building and Optimisation Tools. Want help with Prices and more info?